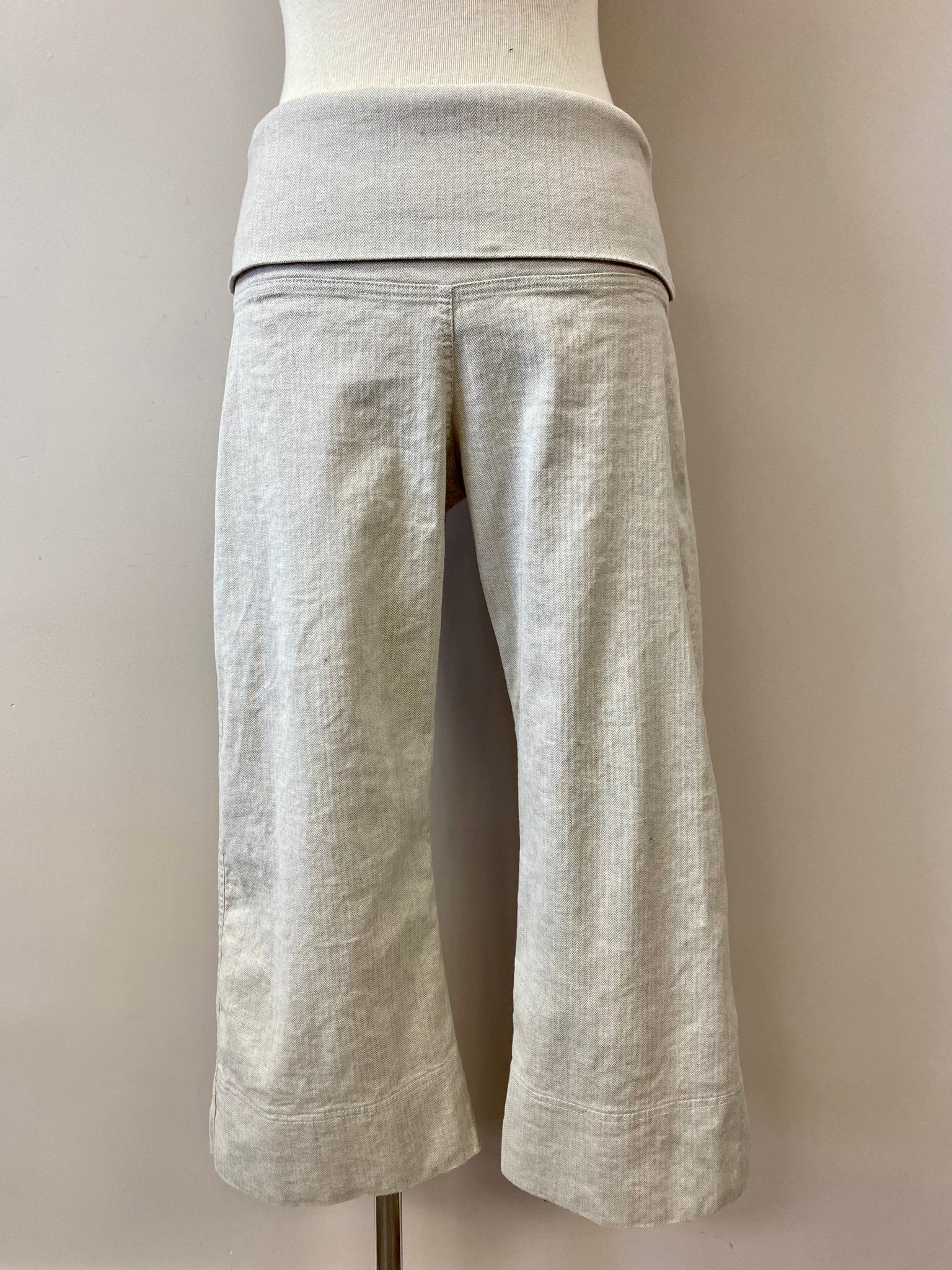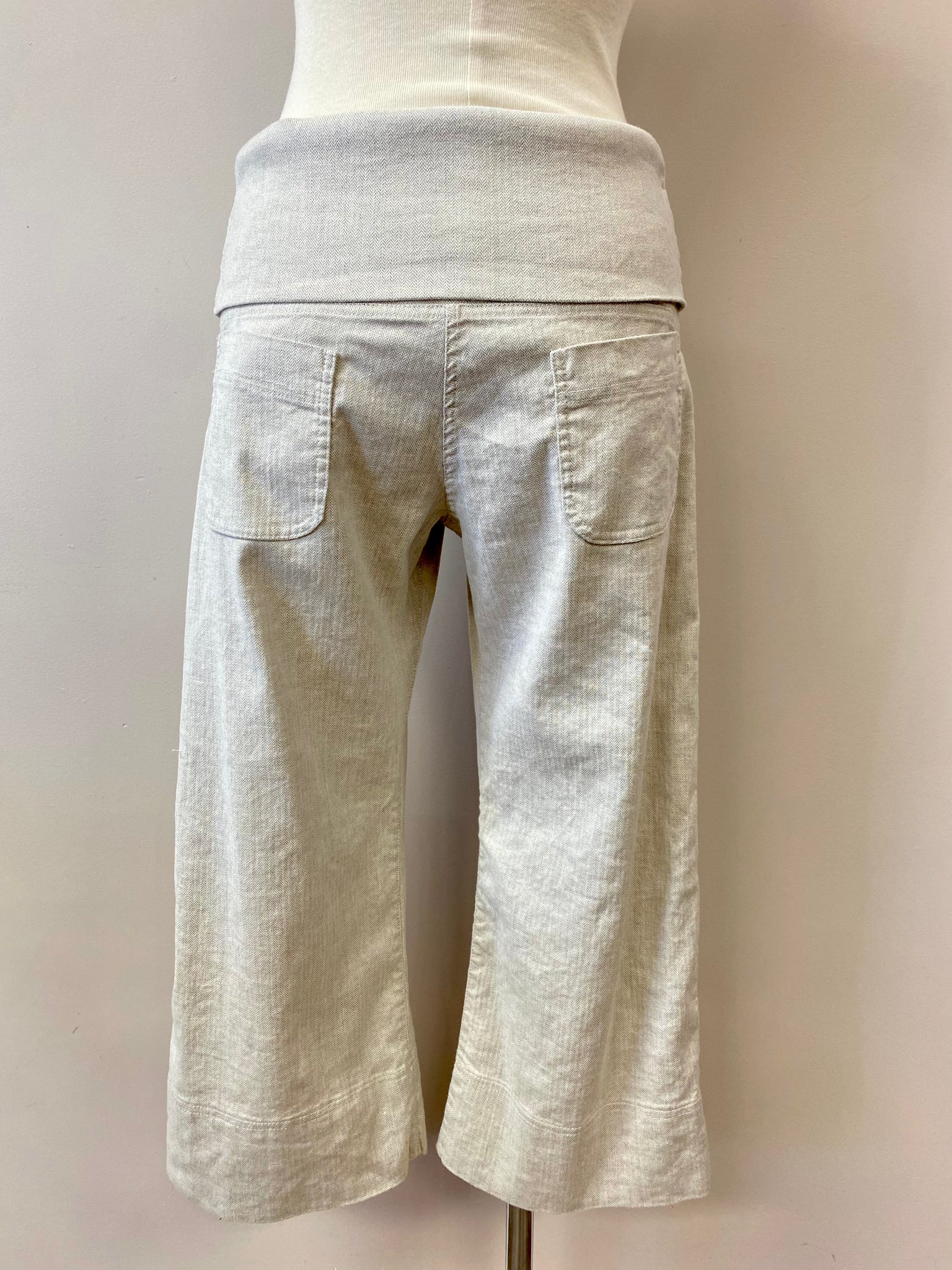 Lounge Capri {COTTON/LINEN}
The Lounge capri is a popular staple in our collection. If you prefer pant with a leg that hugs the thigh and runs straight down from the knee, you will love these. The roll down waistband can be adjusted to suit the length of your body too  
{fabric content}
50 Linen/48 Cotton /2 Spandex
Machine washable {preshrunk}
{design features}
Straight leg
Roll down wide waistband
Two back pockets
Inseam approx. 23-24" L
If you own a pair of the stretch linen blend that this style was made out of in the past and wondering how these compare:
We would say that they have a similar fit, same amount of stretch as the stretch linen. And the same weight as the stretch linen we use to use. This fabric is little bit heavier than than the Tencel + poly/rayon.
PLEASE NOTE:
This is a limited run. Unfortunately this fabric has been discontinued, so once we sell out of a size it is considered "sold out".