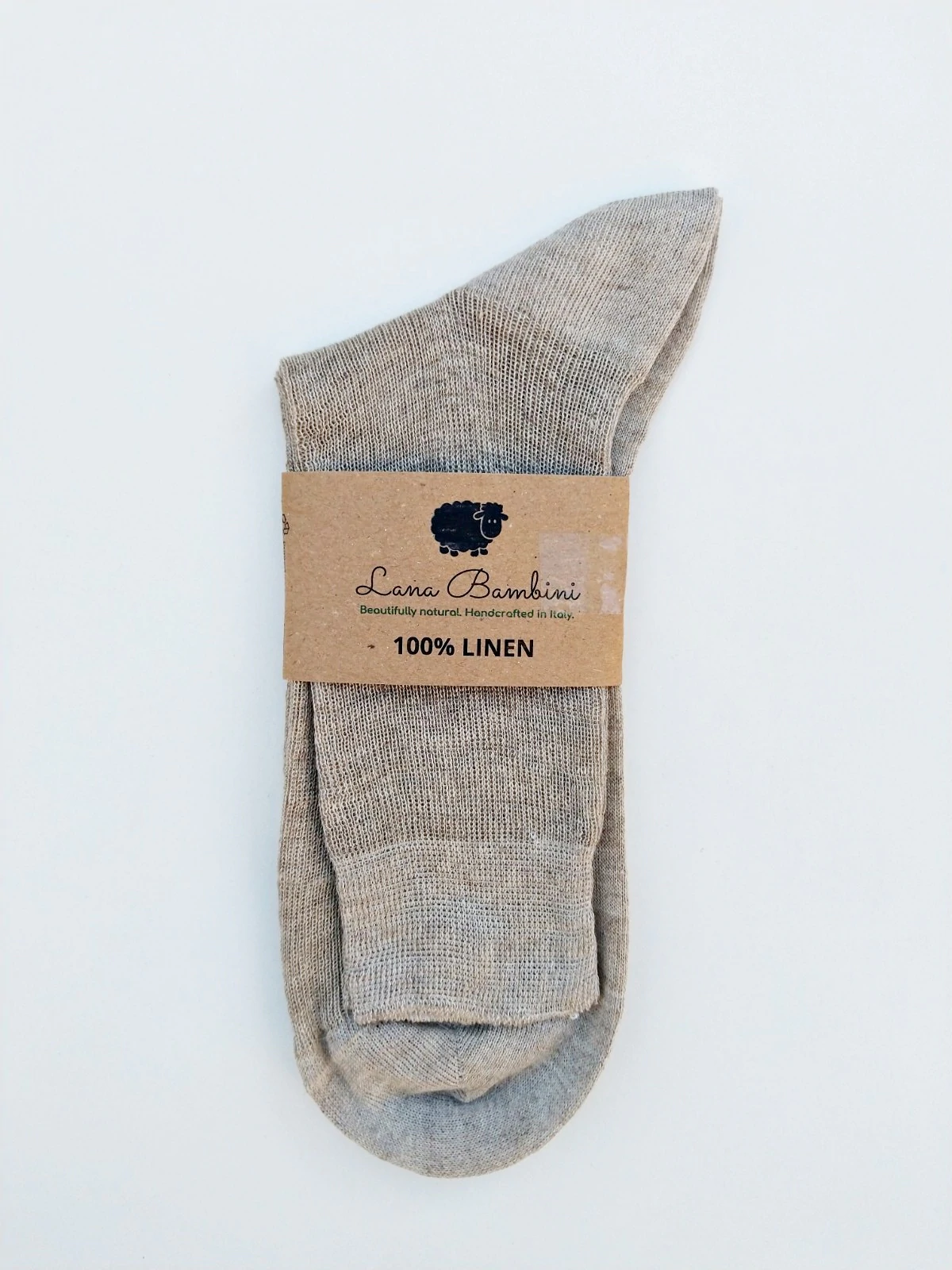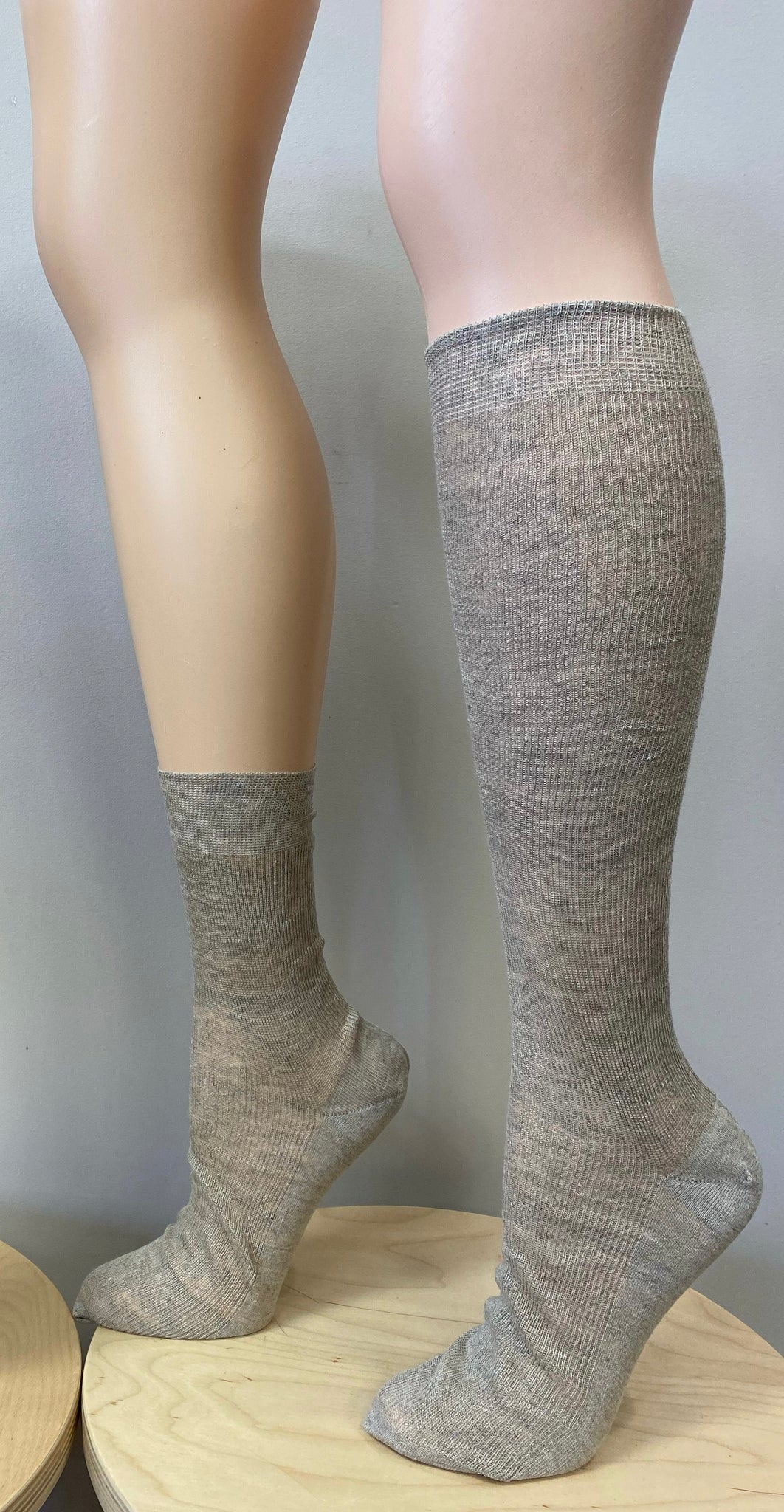 Lana Bambini - Zeta {LINEN}
100% linen
Naturally comfortable, moisture absorbent and soften with each use. These linen socks helping to wick moisture away from your feet.
Light plain weave is designed to be comfortable since linen lack some of the elasticity you find in other fibers, but make up for that in other incredible properties (i.e. moisture wicking, odor reducing, anti-fungal, anti-bacterial, anti-microbial, etc).
In line with all Lana Bambini models they contain no synthetic component and not treated with any chemicals hence eliminate all possible causes of allergy and irritation.
Handcrafted in Italy