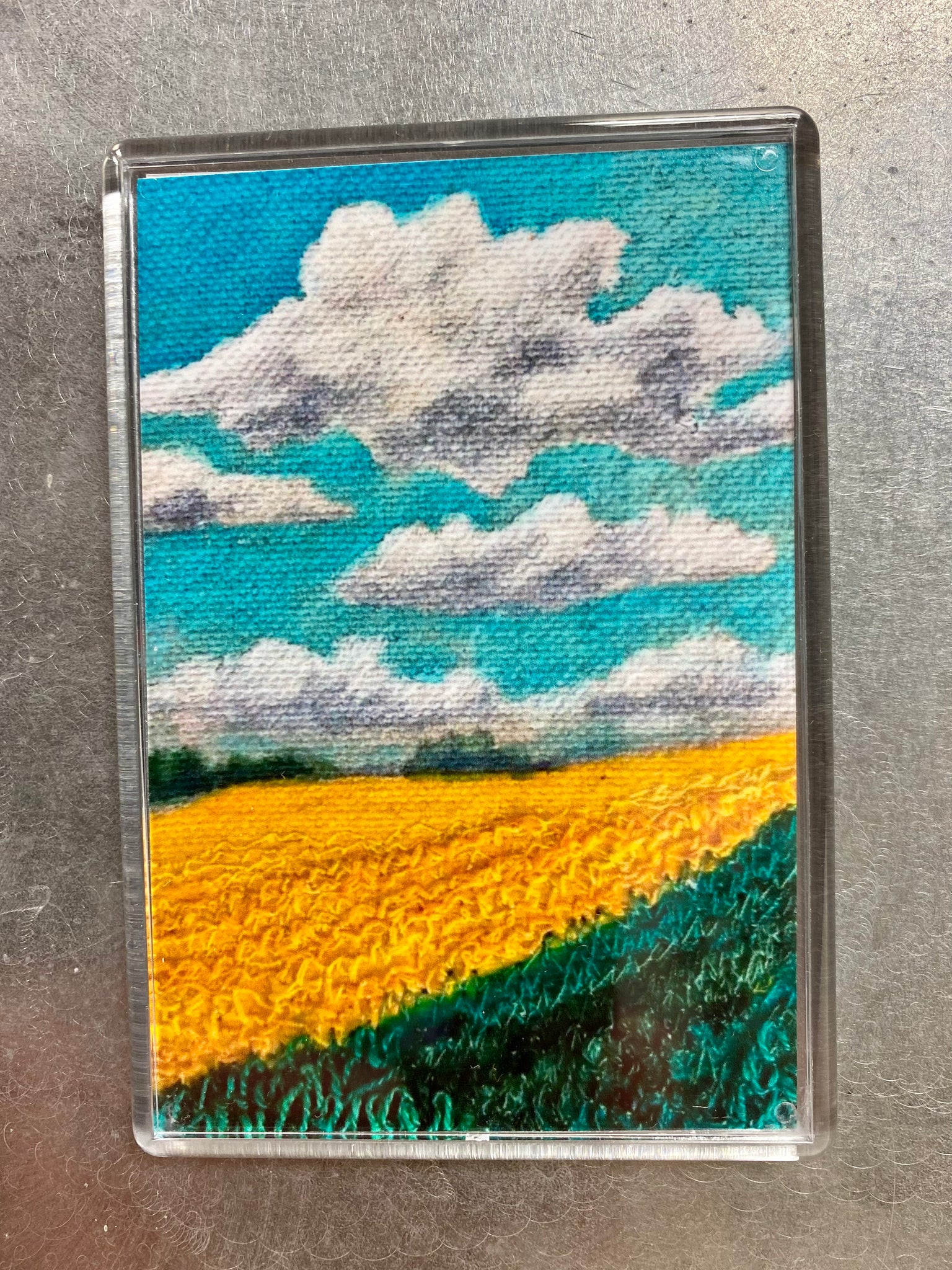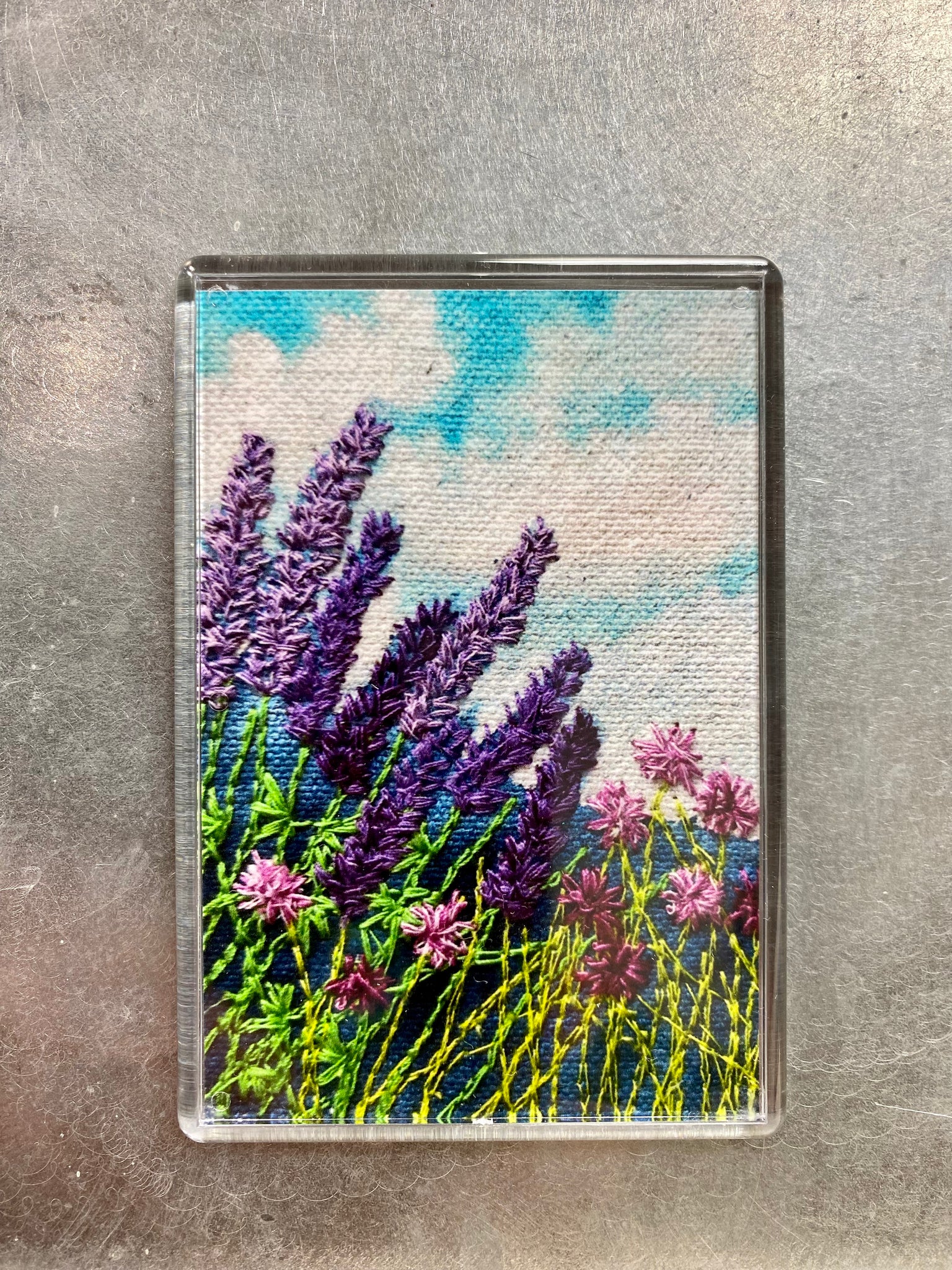 Linda McBain Cuyler {MAGNETS}
Linda McBain Cuyler Fibre Art Studio is located in Edmonton, Alberta
"Linda uses fibre & thread to add rich, sumptuous texture to her painting. She revels in the bright colours that can be found in gardens and landscapes. Linda's sewing machine, Thread Dragon, claims to do most of the work since Linda only holds the fabric."
acrylic fridge magnet

printed in Canada.
Print: 2 5/8" x 3 3/4"